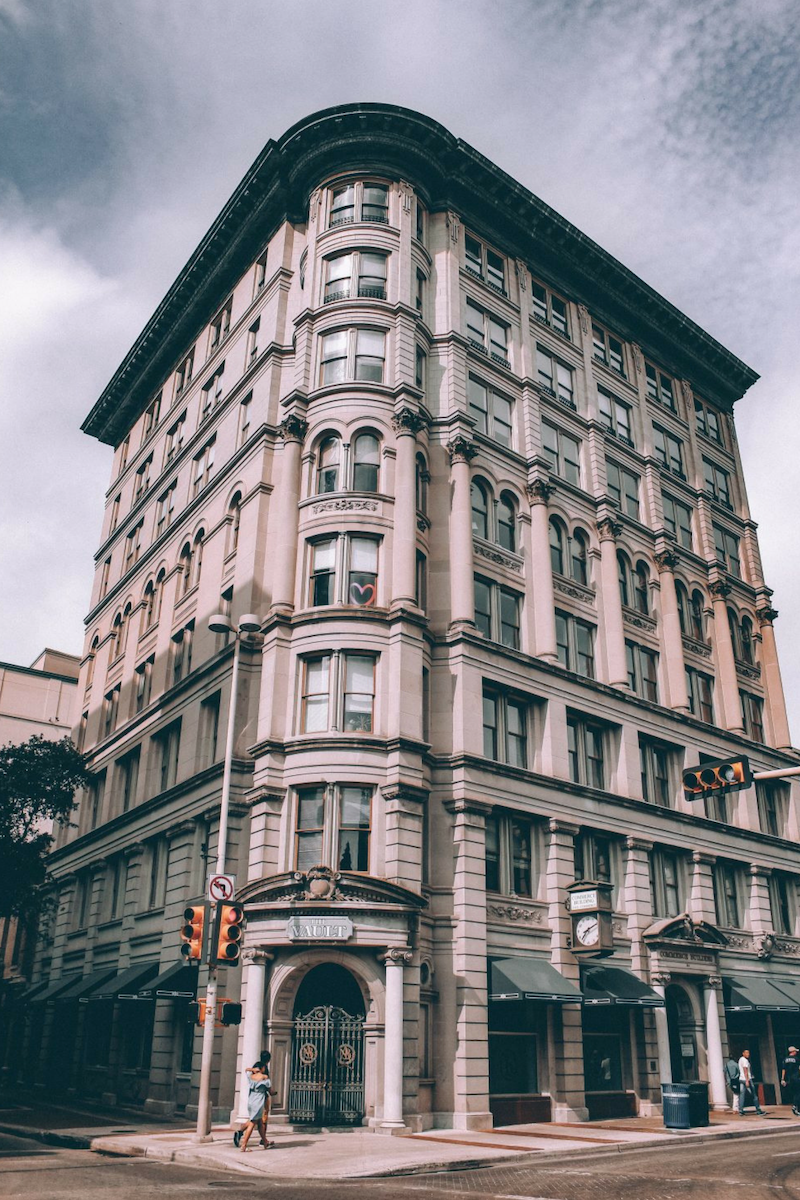 09 Apr

4 Types of Commercial Real Estate for Investors

Among investors, commercial real estate is becoming a popular asset to help bolster portfolios – especially since it often outperforms other assets like stocks and bonds. To understand exactly what that umbrella term means, we're taking a closer look at the main types of commercial real estate.
Multifamily
Multifamily segments include class A, B, and C. Within each class, there are sub-categories such as student housing, active senior housing, senior housing, and affordable housing.
Although they're residential in nature, apartment complexes are technically commercial properties. Investors often own apartment complexes, which can include a high level of design and amenities. Over the past 15 years investors have favored apartments over other types of commercial real estate, primarily due to the favorable debt structure offered by lenders. There's also consistent demand – at the end of the day, everyone need a place to call home.
Multifamily properties appear in almost all markets, from the densest primary urban markets to sub-markets in more suburban areas, and range from low- or mid-rise complexes to high-rise towers. With costs and rents climbing in many U.S. cities, investors are looking to smaller, secondary and tertiary markets for better multifamily investment opportunities.
Just like all types of commercial real estate investing, it is important to understand which one of these markets & sub-markets are trending up or down and which markets have a predictable positive future for an investor.
Office
There's a huge range in office properties, from glass towers typically found in central business districts to one-story buildings in the suburbs. Tenants also vary quite a bit; while businesses like large law firms tends to migrate toward high-rise buildings (defined as anything with 25 stories or more), startups and creative industries might prefer low-rise (less than seven stories) buildings in an emerging part of town or more outlying area.
As with other types of commercial real estate, office is split into class A, B, and C. The Building Owners and Managers Association International defines each class this way:
"Class A: The most prestigious buildings competing for premier office users with rents above average for the area. Buildings have high-quality standard finishes, state of the art systems, exceptional accessibility and a definite market presence.
Class B: Buildings competing for a wide range of users with rents in the average range for the area. Building finishes are fair to good for the area and systems are adequate, but the building does not compete with Class A at the same price.
Class C: Buildings competing for tenants requiring functional space at rents below the average for the area."
Office buildings also have a wide range of uses. General use is the most common, and tenants in those buildings are likely to be professional services or tech firms. Medical office space is meant for doctor's offices and clinics, and may have specialized improvements in order to house medical equipment and accommodate privacy requirements. And flex office space means that part of an office building's space may be dedicated to industrial or technological uses.
Industrial
As the name implies, tenants use this type of commercial real estate for work that may include assembling raw materials into products or storage and distribution. Within the industrial category, the three main subcategories are manufacturing, warehouse, and Flex/R&D.
Industrial buildings require space for their large square footage and access for trucks, so are not found in CBDs.
Retail
Retail is a type of commercial real estate with a huge range; it may mean a single-tenant building, like a pharmacy, to a strip center or mall with many tenants.
The International Council of Shopping Centers (ICSC), defines the different types of retail centers by size and tenant type. They may range from a regional mall with department store anchors and up to 800,000 square feet, to community and neighborhood centers, which typically include a big box retailer and service tenants. Those span anywhere from 30,000 to 400,000 square feet.
A strip center usually has convenience tenants – dry cleaners or salons, for instance – and is smaller than 30,000 square feet.
Enclosed malls are on the decline, with developers favoring an open-air version sometimes called a lifestyle center. Like malls these retail centers include a mix of retailers such as apparel and jewelry alongside dining.
The adage that retail follows rooftops is a testament to where these properties are located. Some retail tenants, including large anchors, have very specific metrics they use to determine entry into a new market. While some retail properties are in dense, urban areas as part of vertical mixed-use developments, properties like strip centers and lifestyle centers have minimum parking requirements that mean they will not be in the densest markets.
Are you interested in partnering with us on a multifamily project? Subscribe to our list for insider access to our newest projects. Only those subscribed will receive this information. Sign up today!
Photo by Adan Guerrero on Unsplash